Sariah Hopkins - Chief Operating & Financial Officer
Hopkins' achievements include over 15 years of contribution to behavioral health in privately owned and venture-backed enterprises. With over 20 years in the C-Suite, Hopkins has led numerous companies through merger and acquisition transactions. A graduate of Columbia College and Baker College, Hopkins completed two master's degrees respectfully in Finance and Accounting and completed a doctorate, all but dissertation, in Corporate Leadership. Her published works include "Eliminating the Fear of the Audit" in Compliance Today, a leading journal in healthcare compliance. She has served on many non-profit boards and is a past Tennessee state chapter president for the United Nations Development Fund for Women.
Bruce Worthington - Vice President of Revenue Cycle
Bruce Worthington brings over 12 years of behavioral healthcare experience providing revenue cycle and financial services to multi-state treatment facilities and revenue cycle firms in his roles of Vice President of Revenue Cycle, Director of Operations and Chief Financial Officer. Bruce received his Master of Business Administration in Finance and Accounting from St. Bonaventure University and Bachelor of Science in Economics from Oneonta.
Kylie Marinkovic, M. Ed, LPCC-S, LICDC - Executive Director
Kylie is a Columbus, Ohio native who has devoted her career to primary care and substance use disorder treatment. She has experience developing medication-assisted treatment programs and ambulatory detoxification programs in Central Ohio and is an active member of the Hope Partnership Program, a local collaboration dedicated to the hope of a community free of substance use disorders. Kylie works collaboratively with her team, patients, and family members to facilitate clinical progress and positive patient outcomes. She will serve as the Clinical and Executive Director for White Light Behavioral Health, Columbus.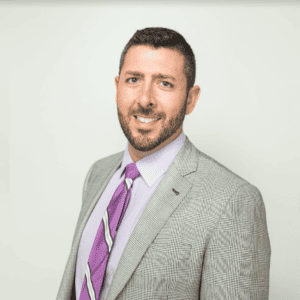 Dr. Ryan Wakim, M.D. - Medical Director
Dr. Wakim is a board-certified psychiatrist with a passion for and expertise in addiction, mood disorders, trauma-related disorders and the subspecialty of interventional psychiatry. He obtained his medical degree from West Virginia University where he also completed his residency training, finishing as chief resident. Dr. Wakim co-founded and served as the CEO of Transformations leading to a successful merger with Shore Capital in May 2021. He is purpose driven towards improving the standard of and removing stigma related to behavioral healthcare. Dr. Wakim enjoys golf, traveling and time spent with his two dogs, Lulu and Rayna.